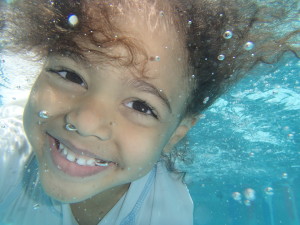 Frequently asked questions and information
What is Just Swim's Priority Enrollment Program?
As a participate in Just Swim's Priority Enrollment Program your will place your credit card on file in the secure parent portal. This card will be charged  on the 20th of each month for the following month's tuition unless you make payment using cash or check before that date. We will send out an email on the 12th of the month to remind you when tuition will be charged. If you wish to withdraw from classes, please let us know before the 16th of the month  in writing/email and we will remove your card from file and you will be dropped from the next month's classes.
By participating in our Priority Enrollment Program, you will secure your child's enrollment for the same day and time each session. You are still welcome to make adjustments to your schedule as needed using our parent portal, emailing or by calling the office.
What is your refund policy?
Just Swim Inc. does not give refunds for any reason. If you wish to withdraw from classes, a credit for the remaining balance will remain on you account for use at Just Swim Inc. This credit can be used for lessons, goggles, or caps, in our store. This credit will expire one year from the time that it is applied to your  account by Just Swim Inc.
Payment
We accept cash, check, Visa, MasterCard and Discover Credit Cards.
Do you offer family discounts?
Yes. Siblings enrolled in the same session will receive a 10% discount on lessons
fees. Swimmers enrolled more than once week will receive a 10% discount on lesson fees.
What kind of Swim Diapers are required?
In order to provide a healthy and safe environment for all, Just Swim Inc. has a mandatory double diaper policy for any child that is under the age of 3 or any child not fully toilet-trained. This MUST be 2 RE-USEABLE swim diapers. These RE-USABLE swim diapers are available for purchase at our location. Disposable swim diapers, (Little Swimmers, Splasher, etc) are NOT permitted. These guidelines have been set by the United States Swim School Association and recommended by Health Departments. Please DO NOT bring your child to class if they have diarrhea.
What is your student to teacher ratio?
Group classes are 3 students to 1 instructor. Parent and Tot Classes have 1 instructor for up to 5 participants with a parent per class.
What if I have to miss a class? Can I get a make up?
At Just Swim, we believe that children are most successful in a consistent learning environment. Overuse of rescheduling negatively affects classes and your child's progress. Please honor the spirit of this privilege and use it only for illness and serious conflicts.
Students in "Beginner/Intro or Level 1 classes or Adaptive Aquatics classes" must attend 4 classes before being eligible for makeups. Students in these levels sometimes require more time to develop comfort in classes. Therefore adding them to a make- up class can upset the dynamics of the class and swimmers.
We do not recommend makeup classes if your child:
Is upset or anxious about any aspect of the swim lesson experience (strangers, noise, separation anxiety, water, submersions, etc)
Is sensitive to change (time, teacher, and environment)
If you are going to miss a class, please call or email prior to your absence.  Priority Program members may be allowed to reschedule 1 class per month. Rescheduled classes must be completed within 60 days of the missed class.  Makeups are based on availability, and are not guaranteed. We do not guarantee the same teacher or same time and a reschedule for a group lesson will be in another group lesson. Any class cancelled by Just Swim will be rescheduled. Once a rescheduled lesson is booked, it cannot be rescheduled. We plan and provide a place for your child in a class; therefore missed classes cannot be deducted from tuition. You may not receive any type of credit for a missed class.
We thank you in advance for your patience while we find an appropriate and safe way to schedule your child for a makeup class
Teacher Absences/Teacher schedules.
Unfortunately, there may be times when your child's instructor may be absent. We will provide a certified Just Swim Inc. substitute instructor. We do realize that consistency is important in your child's swimming experience; we will do our best to minimize these occurrences. Some of our Instructors attend college and therefore an instructor's availability may change. Just Swim reserves the right to change instructors. This is a rare occurrence and we will do our best to notify you prior to the change.
Start and Finish Times
Classes are for 30 minutes.  All students should be present 5 minutes prior to the start of their swimming class. As a courtesy to all clients, lessons end at their scheduled time even for late arrivals. Missed class time cannot be made up.
When should we apply sunscreen?
We recommend applying sunscreen at least 30 minutes prior to class. Last minute application of sunscreen washes off almost immediately upon entering the pool.
What happens if there is bad weather?
If you lived in South Florida for any bit of time you know the weather can change quickly. We do swim in the rain, but not in dangerous conditions. We only cancel for lightning and hard persistent rain. Any class cancelled by JUST SWIM Inc. due to poor weather will be rescheduled.
If you are unsure about the weather conditions at the pool, please call our Weather Line 954-800-4727 , or download our Weather App, and subscribe to our Weather Status Updates found on our website. We do our best to cancel in 30 minute increments. If you choose not to come because of the weather and we have not cancelled, please follow our missed class policy. We will close for Hurricane warnings.
Will my credit card be charged upon submitting the online registration?
No. Your card will only be processed once our office has confirmed your class day and time.
Is your Pool heated?
Our pool is heated during the Fall, Winter and Spring to a comfortable temperature of 88 to 90 degrees.
Does my child need goggles?
We do not encourage the use of goggles until your child can comfortably open their eyes under water. This is an important part of the learning process. If goggles are medically necessary please inform your child's instructor.